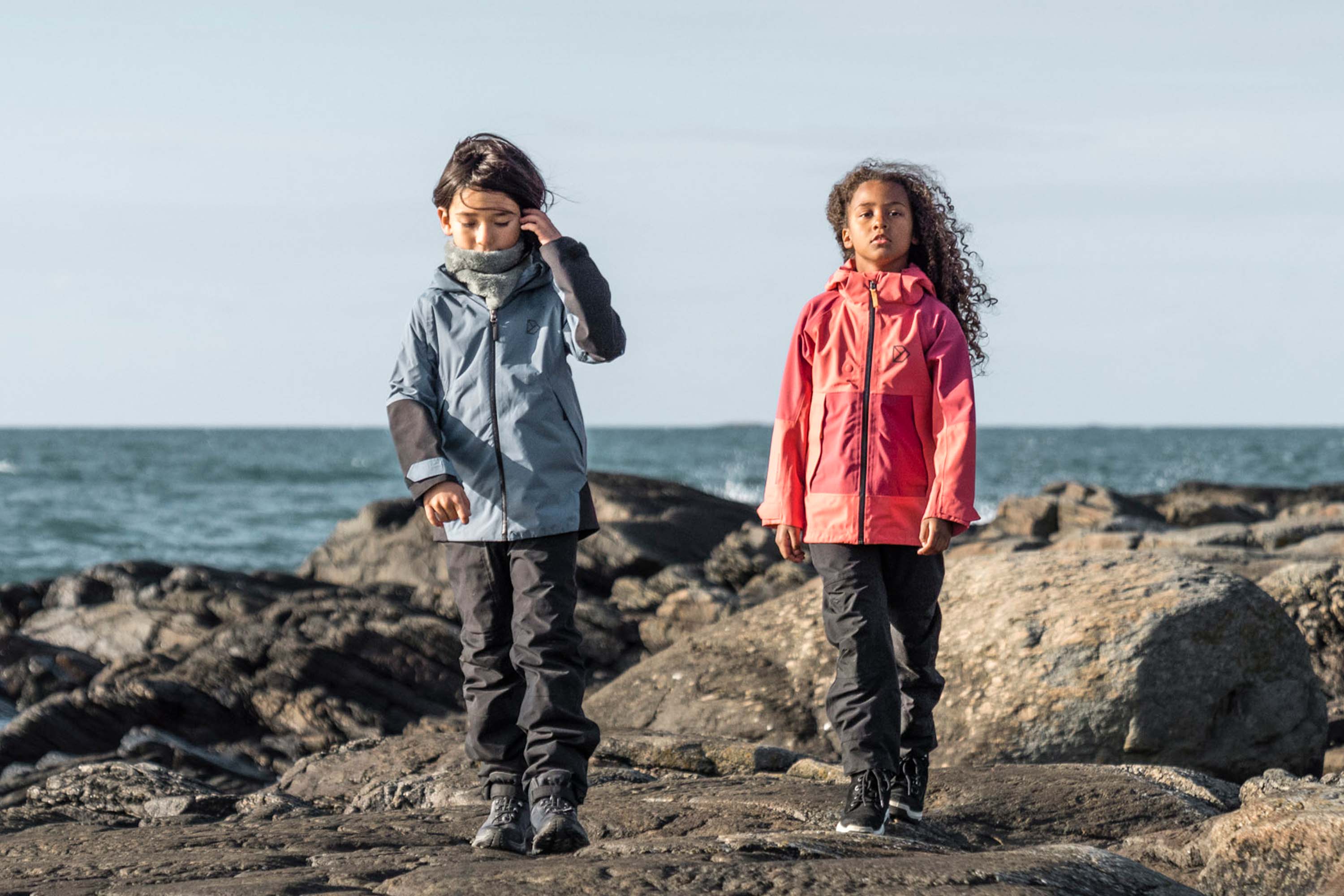 1. SHELL GARMENTS
Freezing or just slightly chilly? Stormy or a light breeze? Pouring down or light showers? A shell garment is useful in – literally – any weather. Put an extra sweater underneath on cool days and add a base layer on the really frosty ones. The shell jacket and pants can join in any fun and games all year round.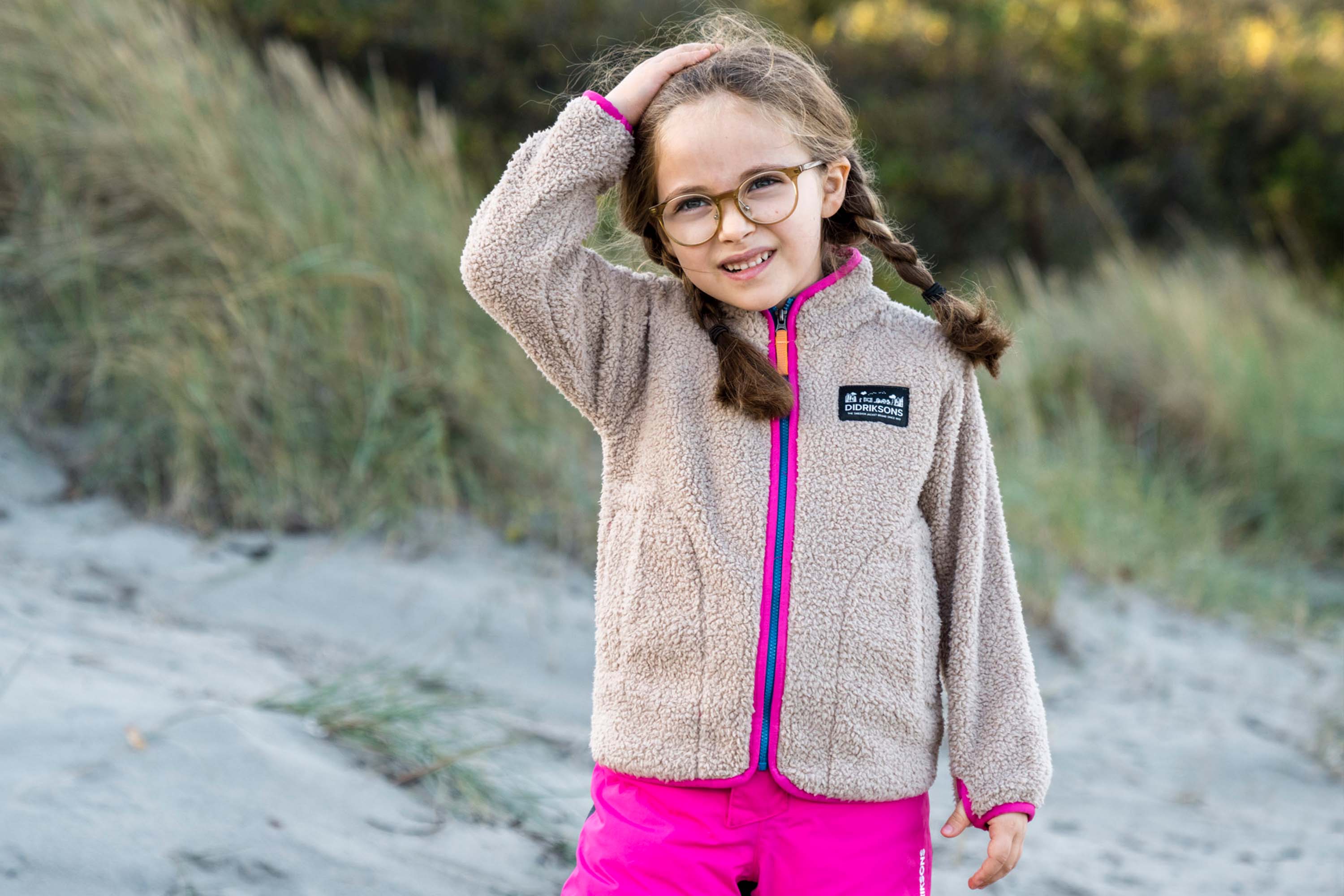 2. MIDLAYERS
Why not get a new favorite sweater this autumn? A soft fleece or pile jacket and comfy joggers are great to wear when running around indoors. They are equally nice to wear underneath a rain set, to stay warm outdoors during all seasons, all year round.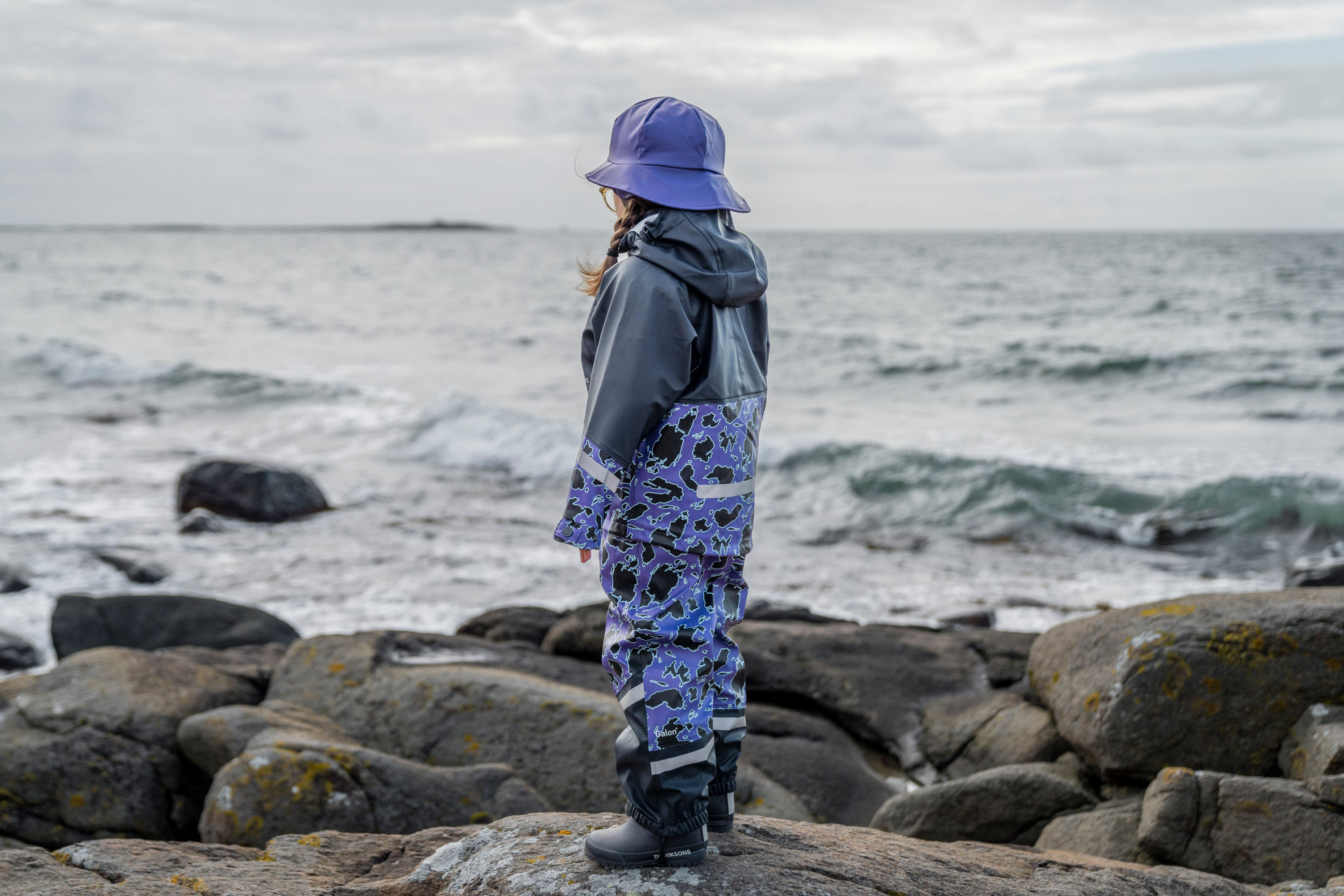 3. RAIN SETS IN GALON®
When the rain is pouring down and the puddles have grown big like lakes, it's extra fun to go out and play. To stay 100% dry, we have durable rain sets in Galon®. Check out our classic since 2007, Boardman – a PU rain set that impress!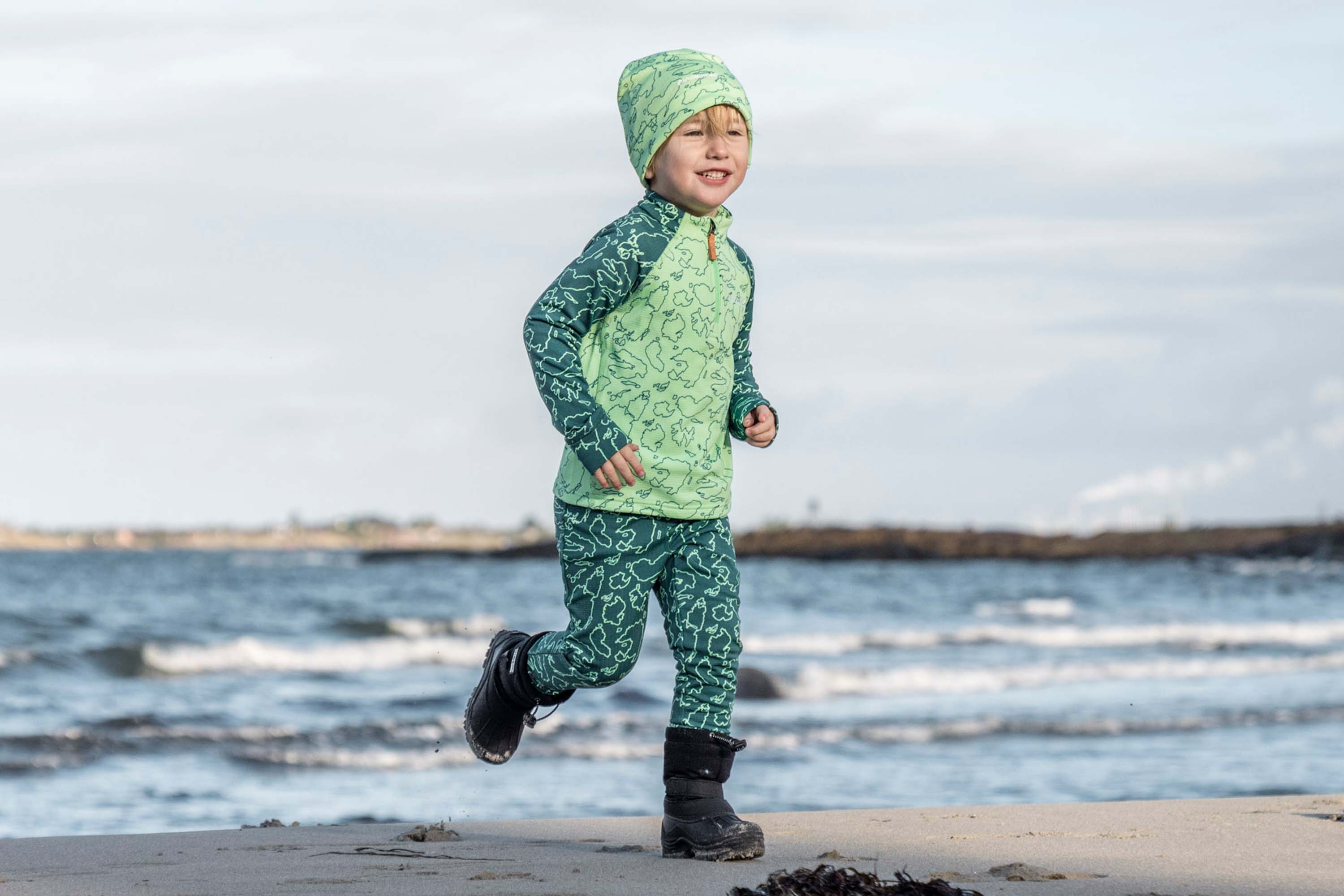 4. BASE LAYERS
A warm and flexible set, that will keep the body warm and stay in place under the coverall throughout the adventures, makes the rope skipping and puddle jumping even more fun. The base layers also work great as comfortable clothes indoors.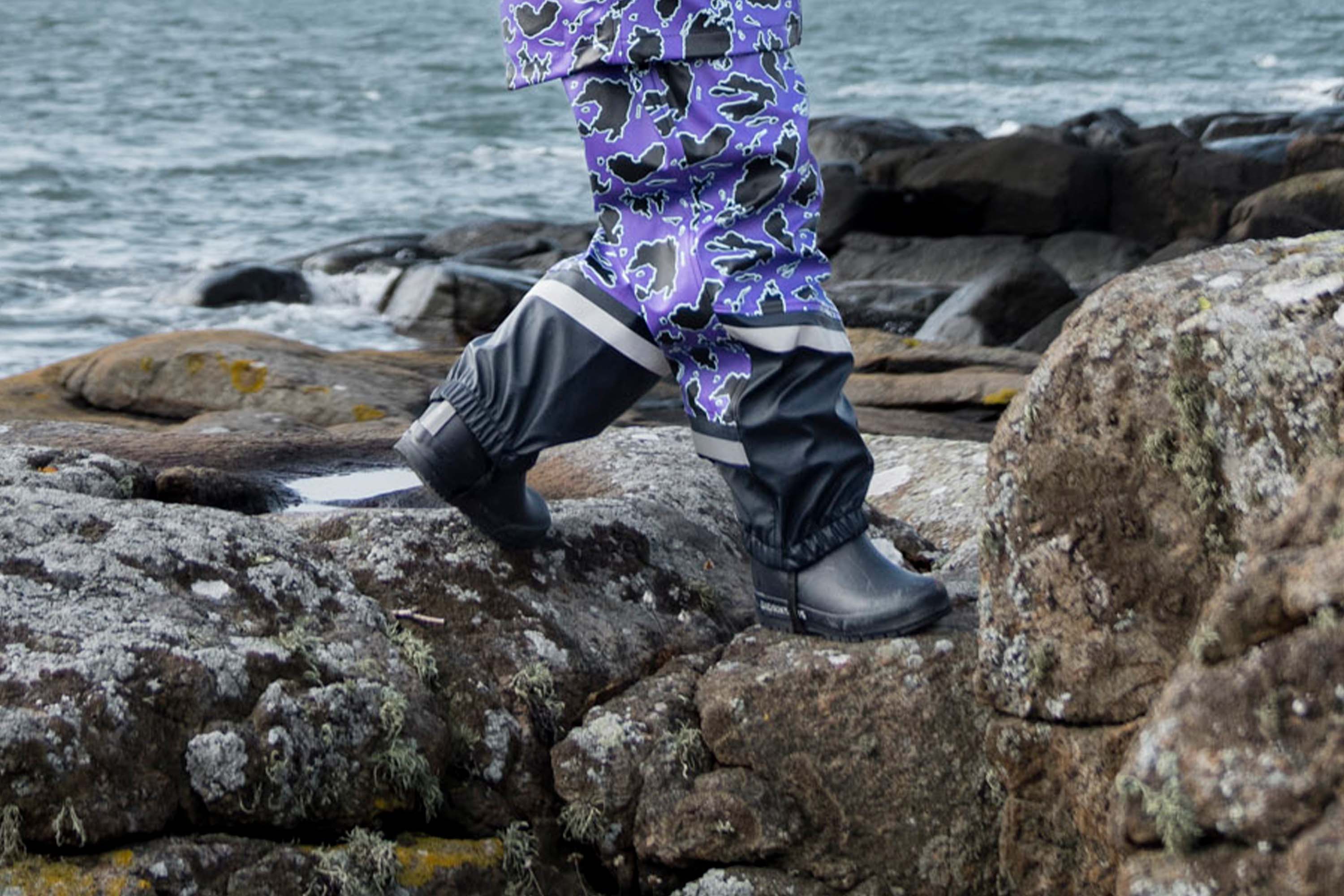 5. RUBBER BOOTS
Some days it's necessary with shoes that can handle tough weather conditions. The rubber boots keep the feet warm and dry in both rain and snow. Most of our pants have foot straps that keep boots and leg ends in place.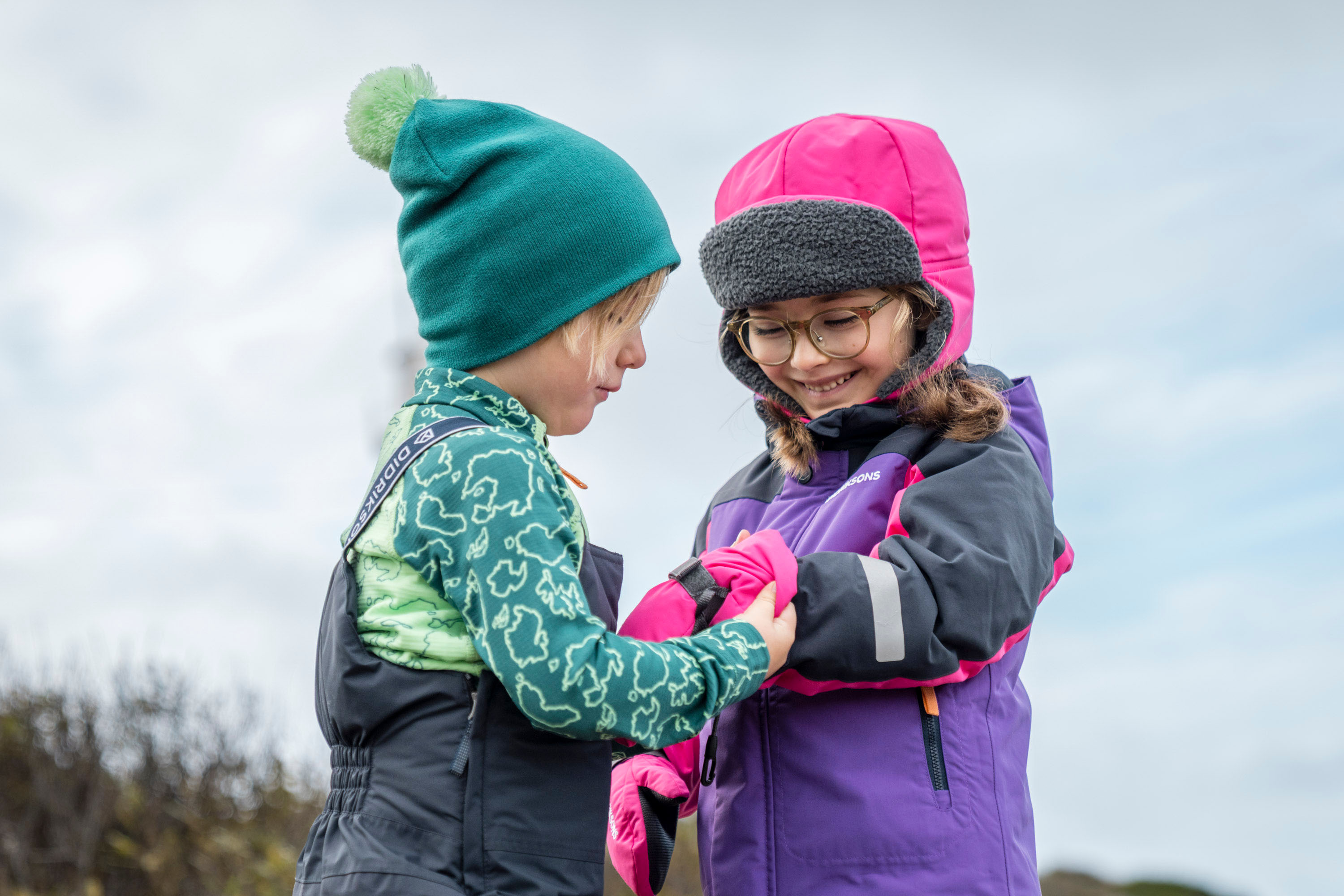 6. MITTENS & HATS
Mittens and hats tend to get wet easily, so it's best with a pair that works in both wet and cold weather. Opt for waterproof mittens and sou'wester in Galon® for rainy days, as well as padded mittens and thick beanies for the chilly days.