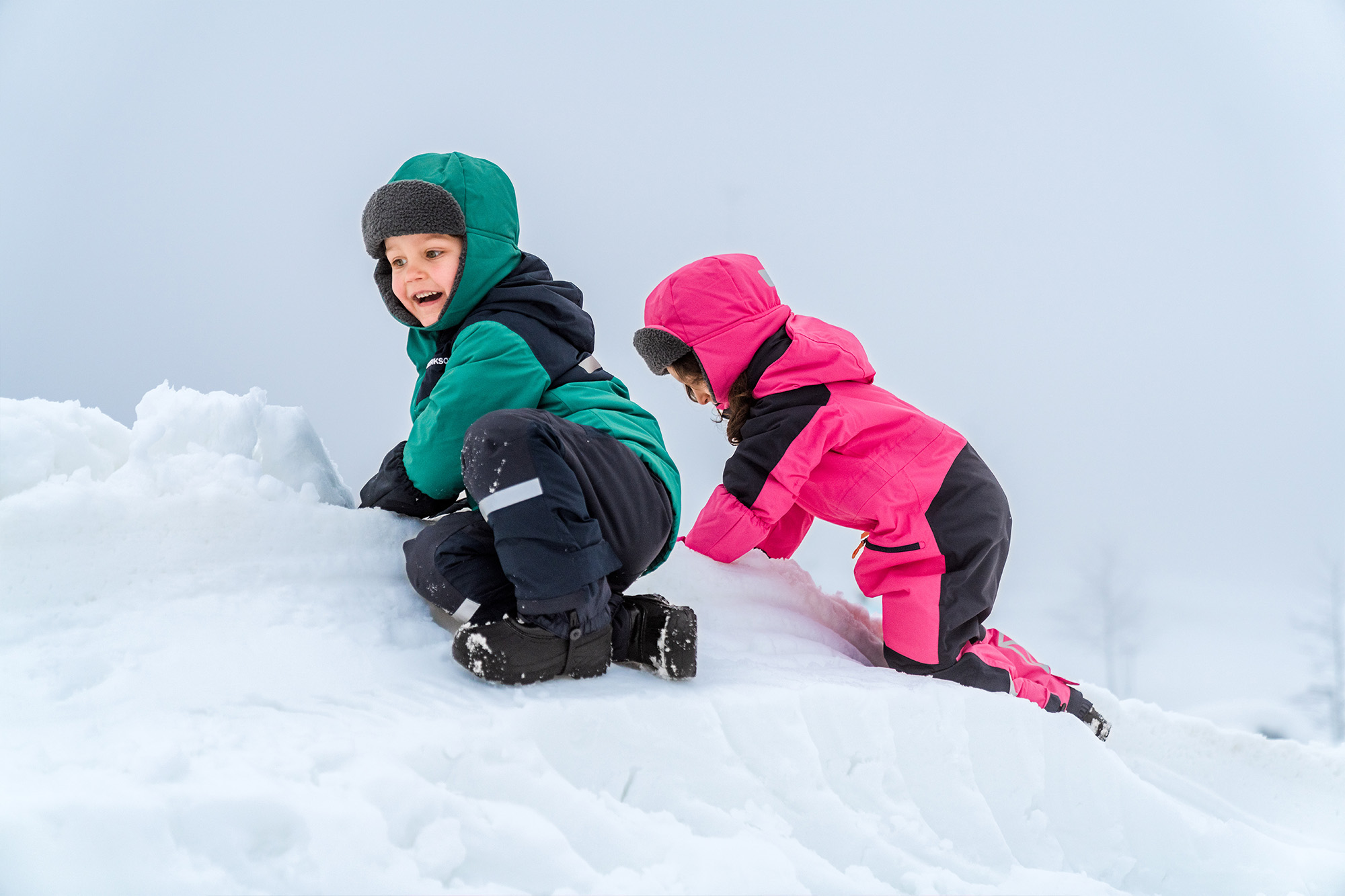 Use
To find a coverall suitable for your child, think about the situations and weather conditions in which it will be worn. Will it be sitting still in a stroller, so the warmest coverall is needed, or crawling around on the ground so extra durability is needed? Our coveralls have many important features, but differ in terms of warmth level, durability, and extra features.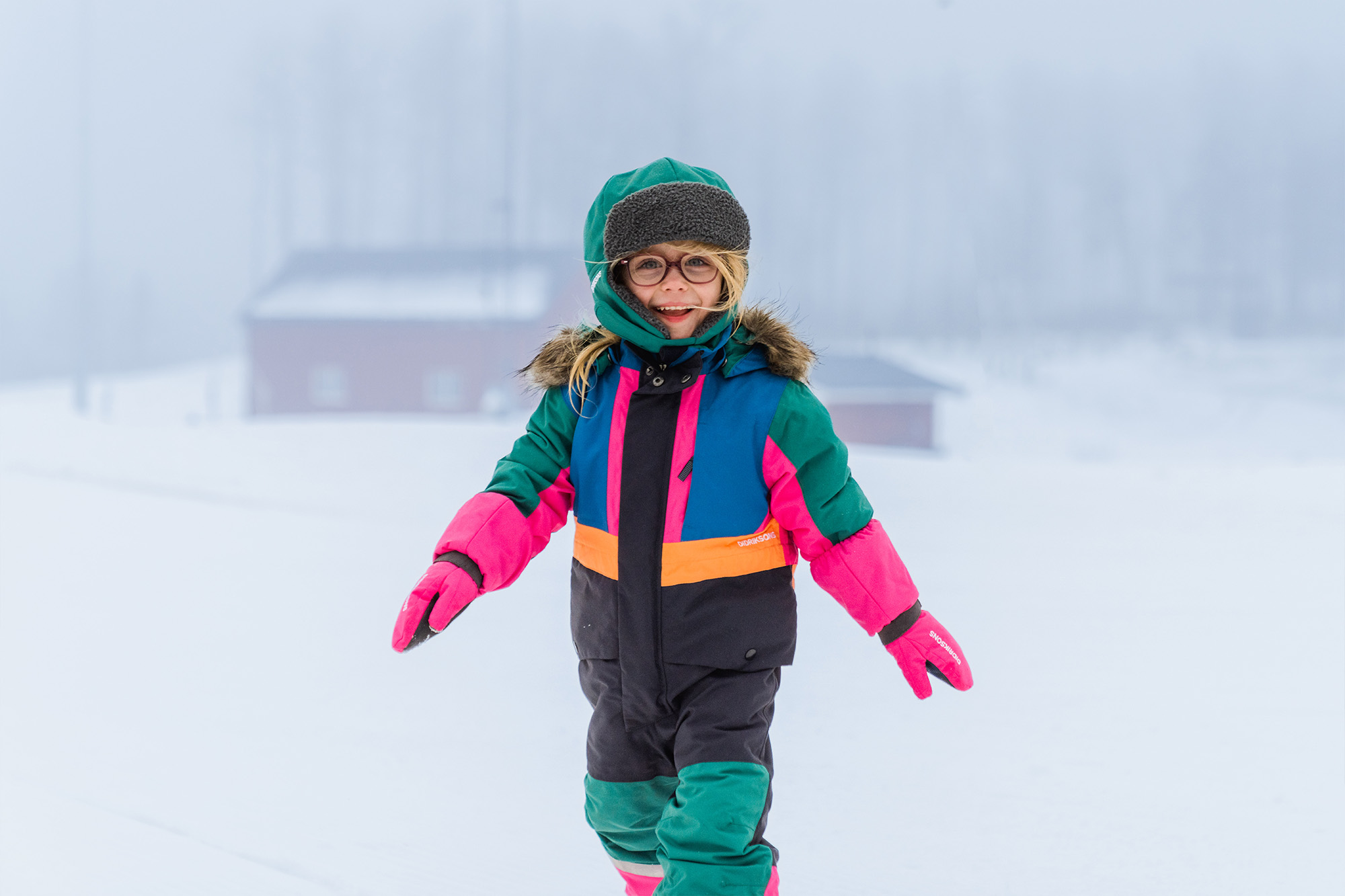 Size
Measure your child's height and chest/waist in accordance with the size. If your child is between two sizes in height, choose the smaller size and use our Extend Size function as needed. By unpicking the relevant seams, you can extend the legs and sleeves by 5 cm.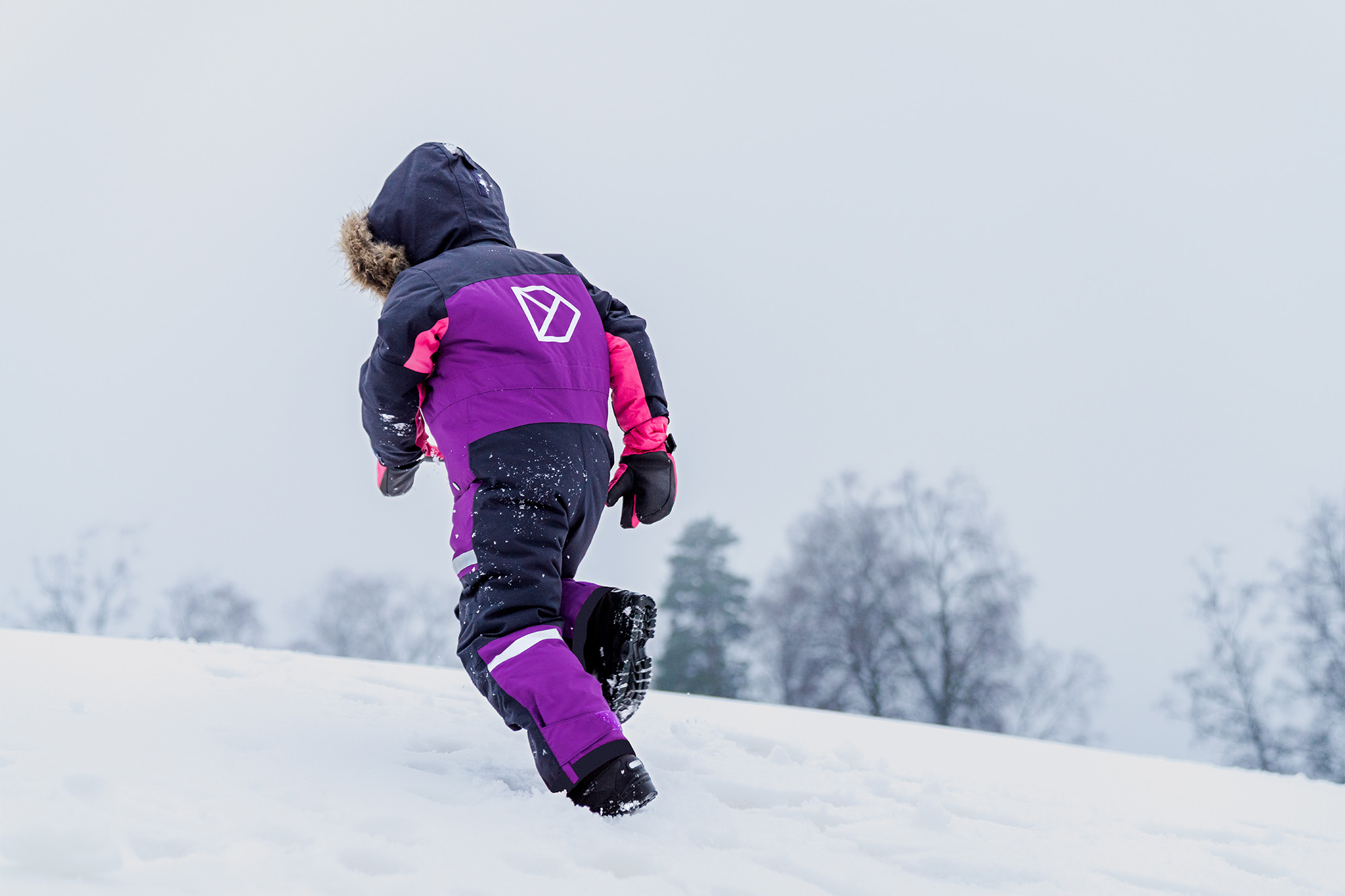 Fit
A good fit in the right size will let your child play unimpeded. Avoid buying a coverall that is too large to move around in easily, to not get cold if they can't jump and run around. If the legs are too long, your child may trip over the fabric and the rear hems may wear through. Do not buy a coverall that is too small either. When standing up in their coverall, there should be fabric to spare in the crotch area, to stretch their arms up or squat without uncomfortable pulling.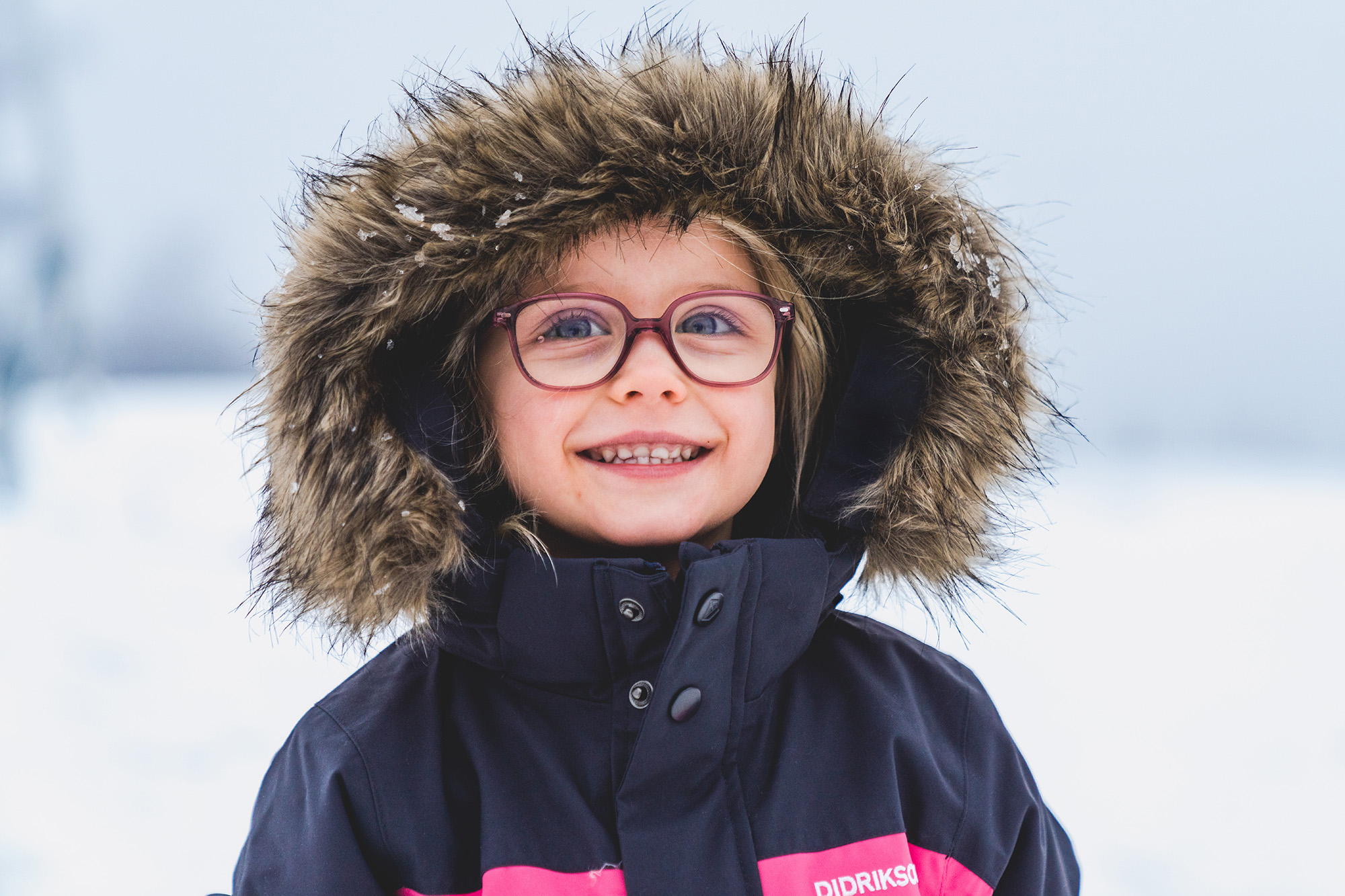 Warmth
To adjust the warmth level, we recommend using the layering principle for your child. This provides warmth from the air that heats up between layers, and if they get too hot, you can simply remove a layer. A fleece jacket is perfect for wearing under a coverall, and if the temperature drops further, you can add a base-layer underneath.