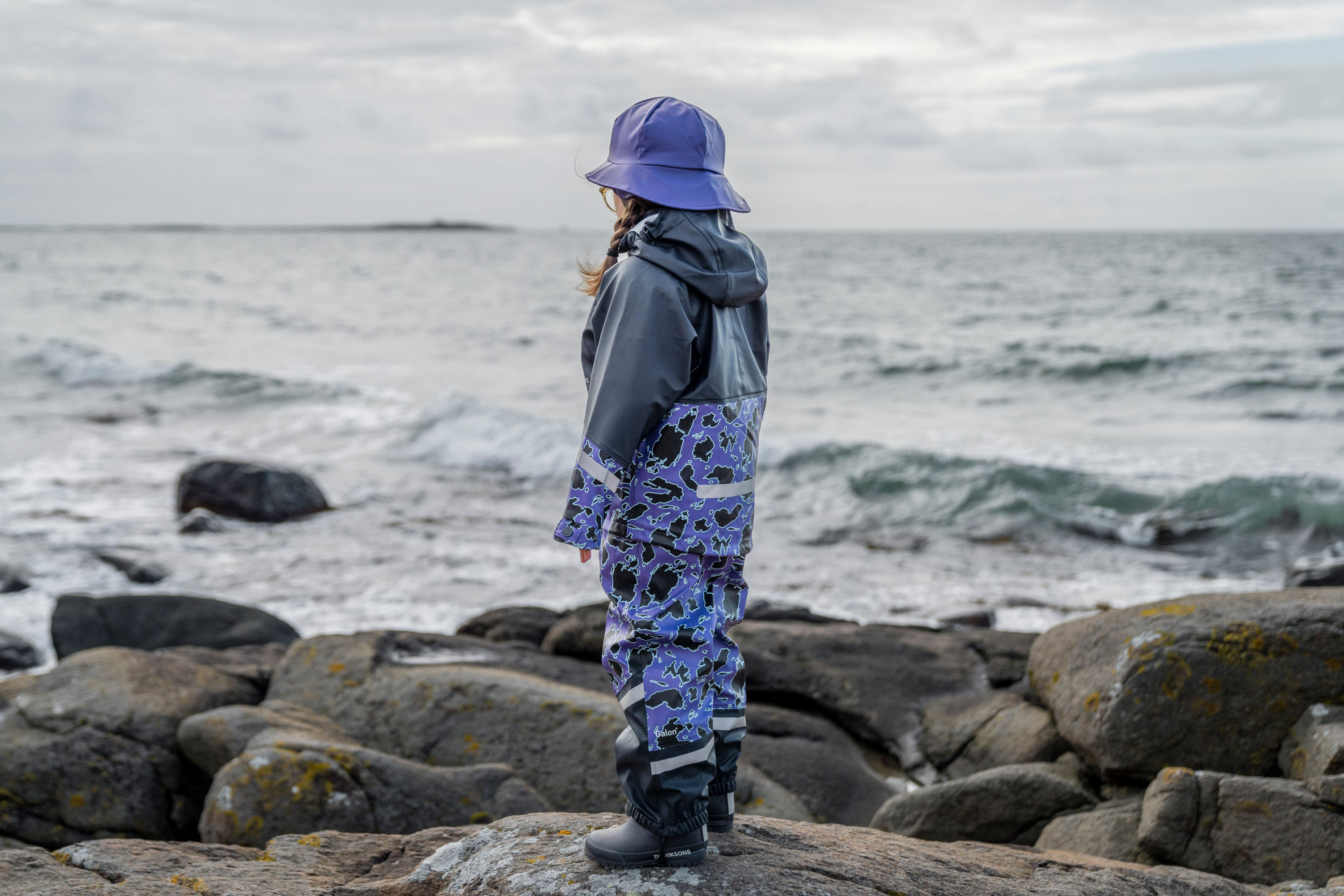 RAIN SETS
Galon® for waterproof play
When the rain is pouring down and the puddles are growing as large as lakes, it's extra fun to go out and play. To ensure your kids stay 100% dry, we have a range of durable rain sets, rain jackets and rain pants in Galon®, a material that stops the clothes underneath from getting wet. Take a look at our classic Boardman model, a warm Galon® rain set that has been a firm favourite with kids since 2007 – impressive!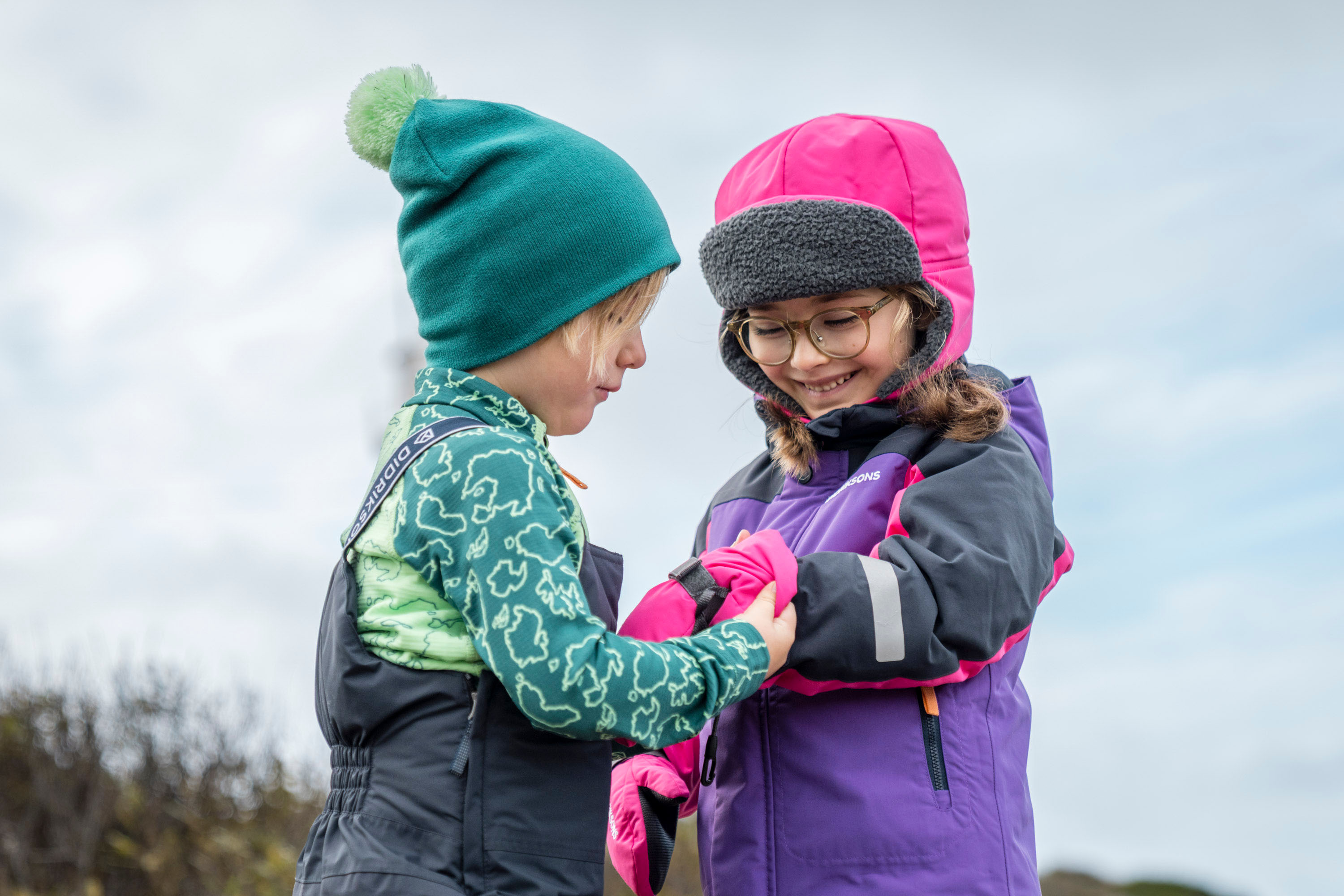 MITTENS AND BEANIES
Equipped for all types of weather
Mittens, beanies and hats have a tendency to get wet rather easily – so it's always nice to have a pair that are specifically designed for both wet and cold weather! Our rain mittens and Southwest hat models in Galon® are perfect for rainy days. When the cold sets in, we also have a range of lined, waterproof mittens and thick, warm beanies and hats.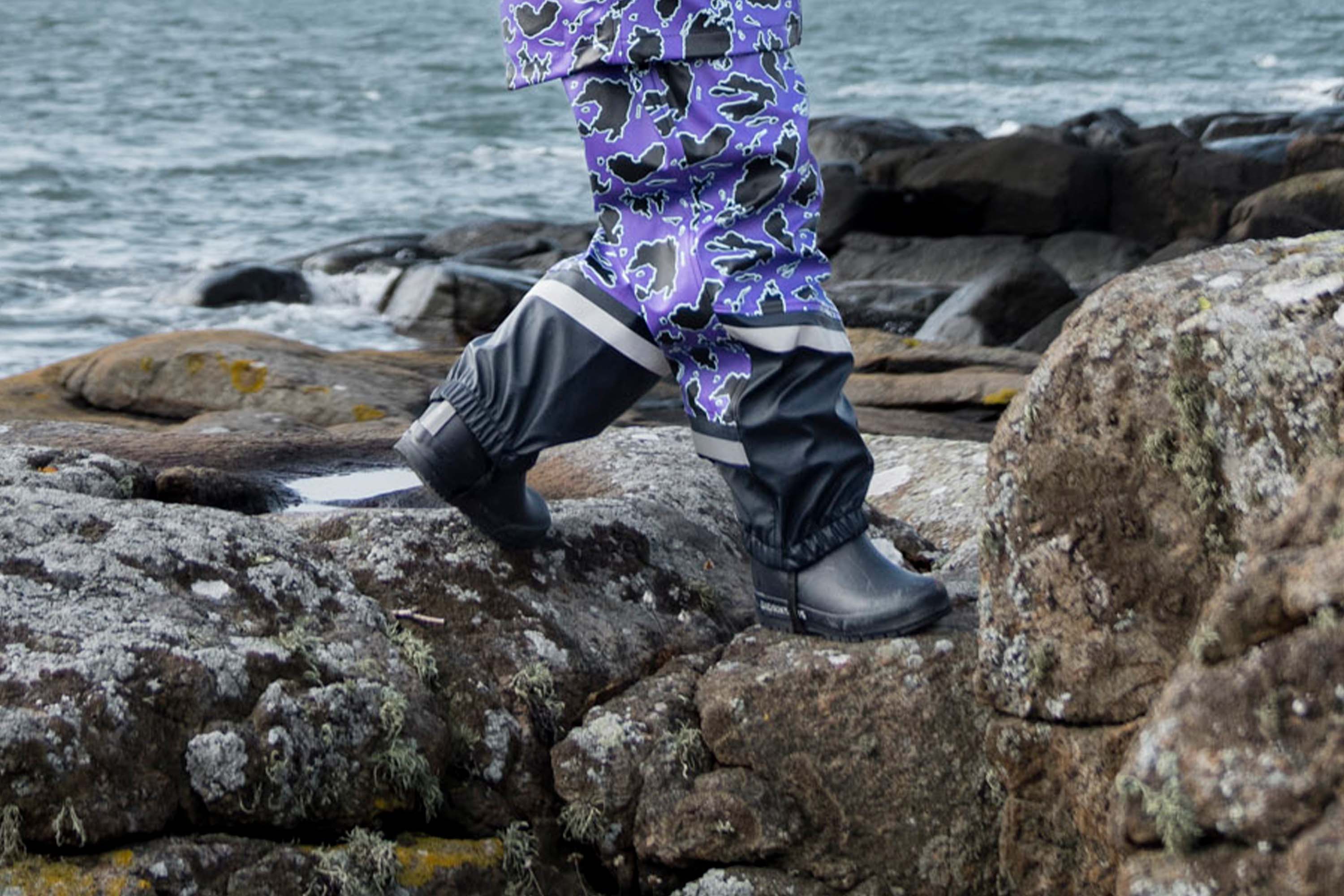 RAIN BOOTS
When feet need to be kept dry in tough weather conditions
Some days you need footwear that can withstand tough weather conditions. Our rubber boots keep your feet warm and dry during adventures in the rain, slush and snow. Most of our pants have foot straps that hold boots and leg ends in place.